The pharmacist's apartment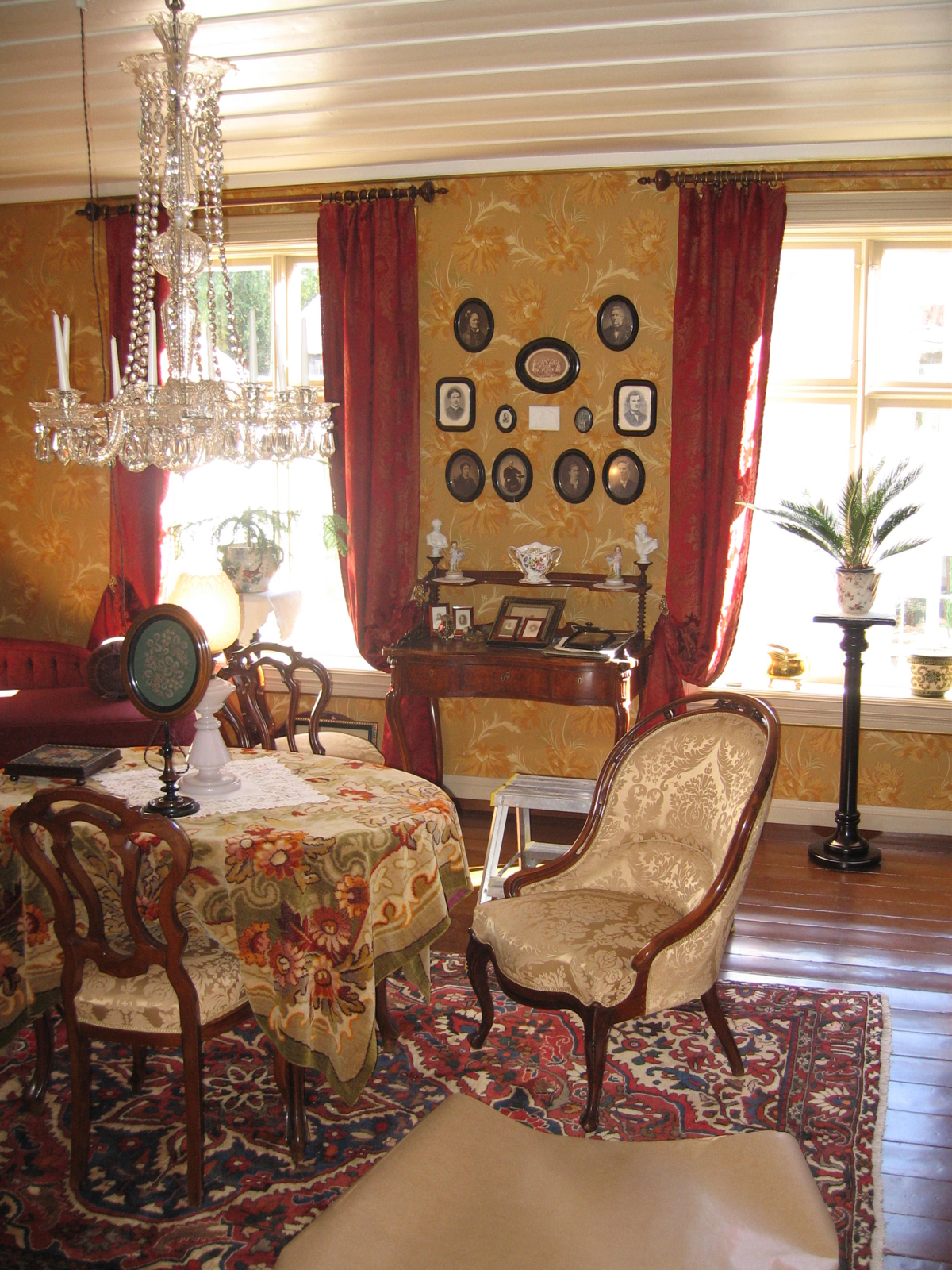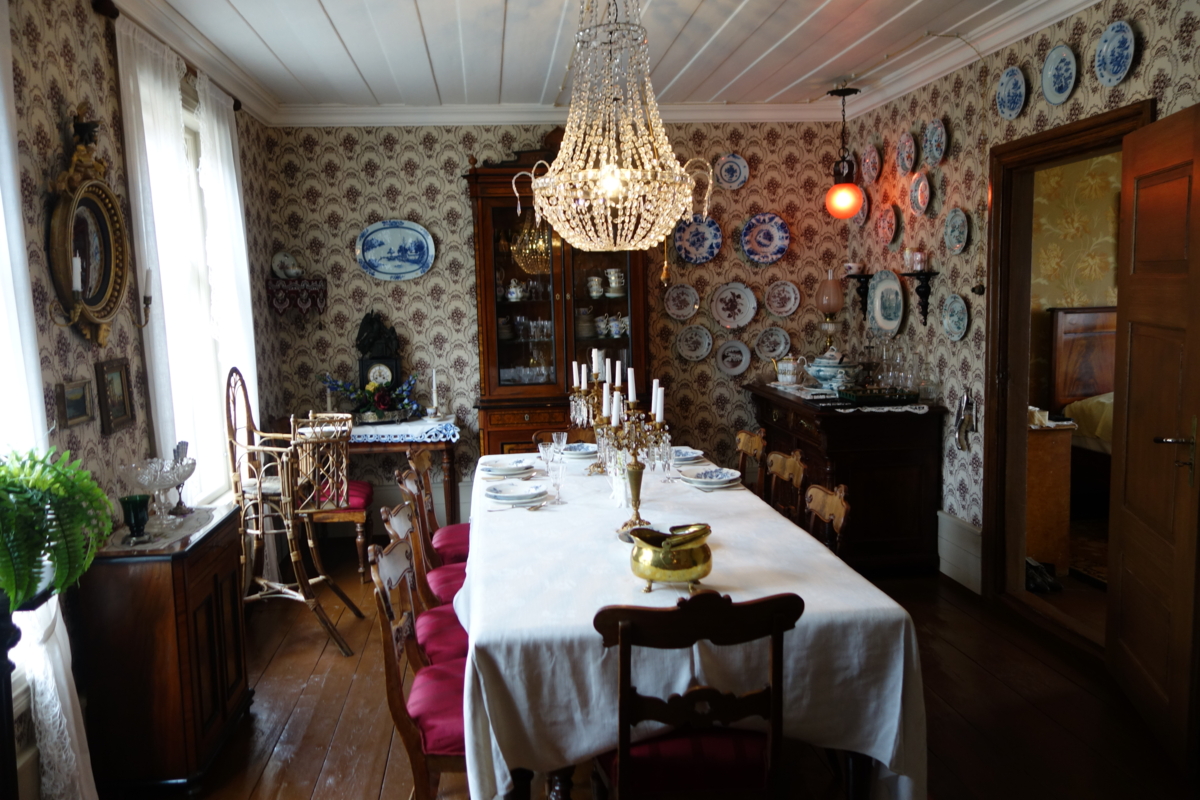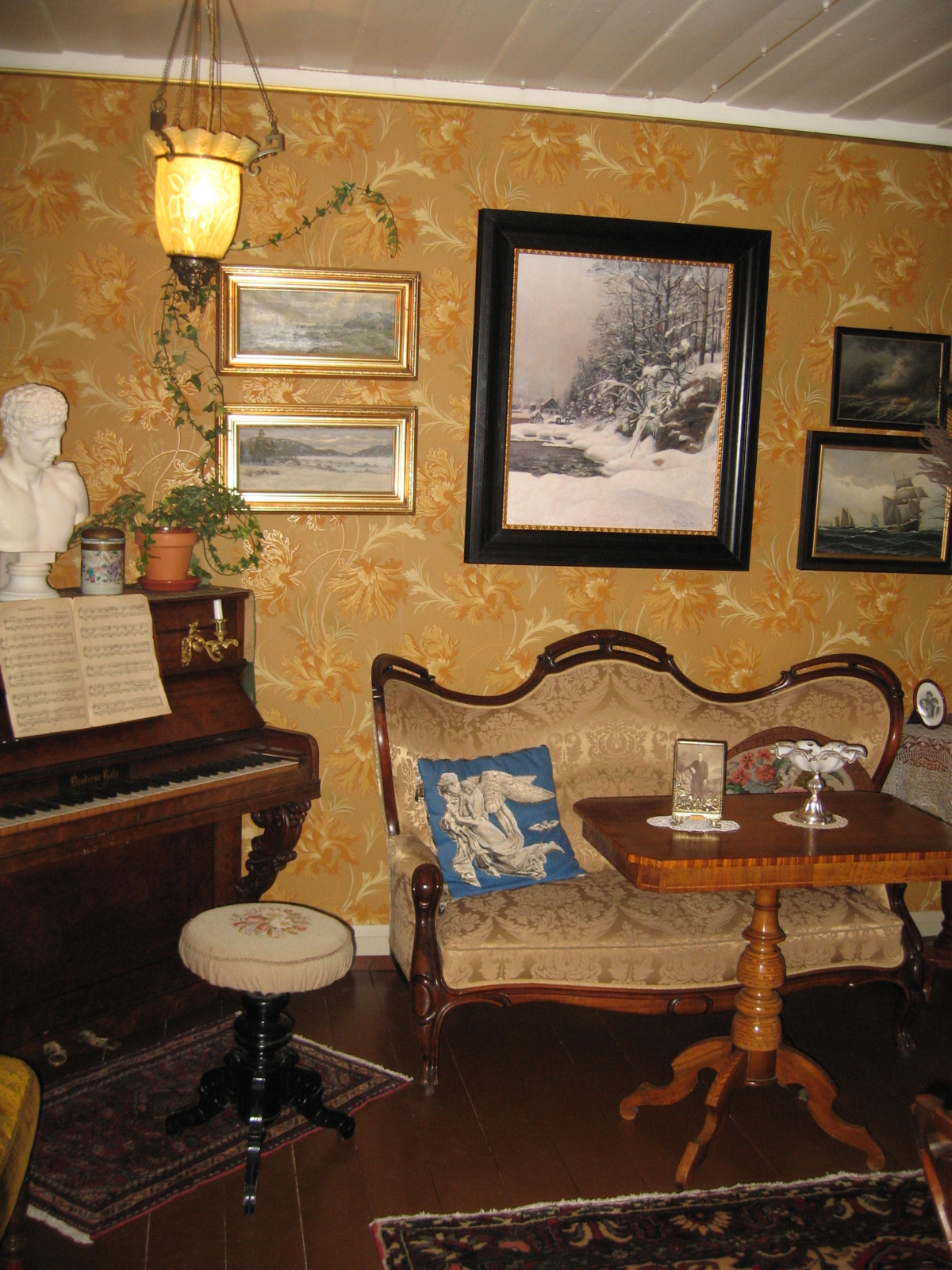 The city's chemist in the 1890's was Thorvald Grundtvig.
His wife Margrethe led the household, and she was also active in the medical service union and the womens' right to vote union.
She was awarded the King's medal of merit for her work to establish the city's rheumatism hospital, and one of the streets in the city was named after her.
The chemist was among the city's foremost bourgeoisie. He lived with his family in the middle of the city, in an apartment on the floor above the pharmacy. His apprentices were also a part of the household.
At Maihaugen you can see a bourgeoisie home from the 1890's. At this time the city developed fast. Goods arrived with steam ships at Mjøsa. When the railway arrived in 1894 the goods were transported even faster by train, it now took just one day from Christiana.
The representative rooms, the parlour, the smoking parlour and the dining room, are facing the street. Towards the back yard we find the sleeping room, the kitchen and the girl's room. The parlour, the dining room, and the sleeping room all have a bell for the maids to be called.
Thick, dark silk curtains, heavy furniture and draperies characterizes the interior. Even though the lighting now mainly was electric, the heavy prisme chandelier with candles was kept since the electricity still was a bit unstable.