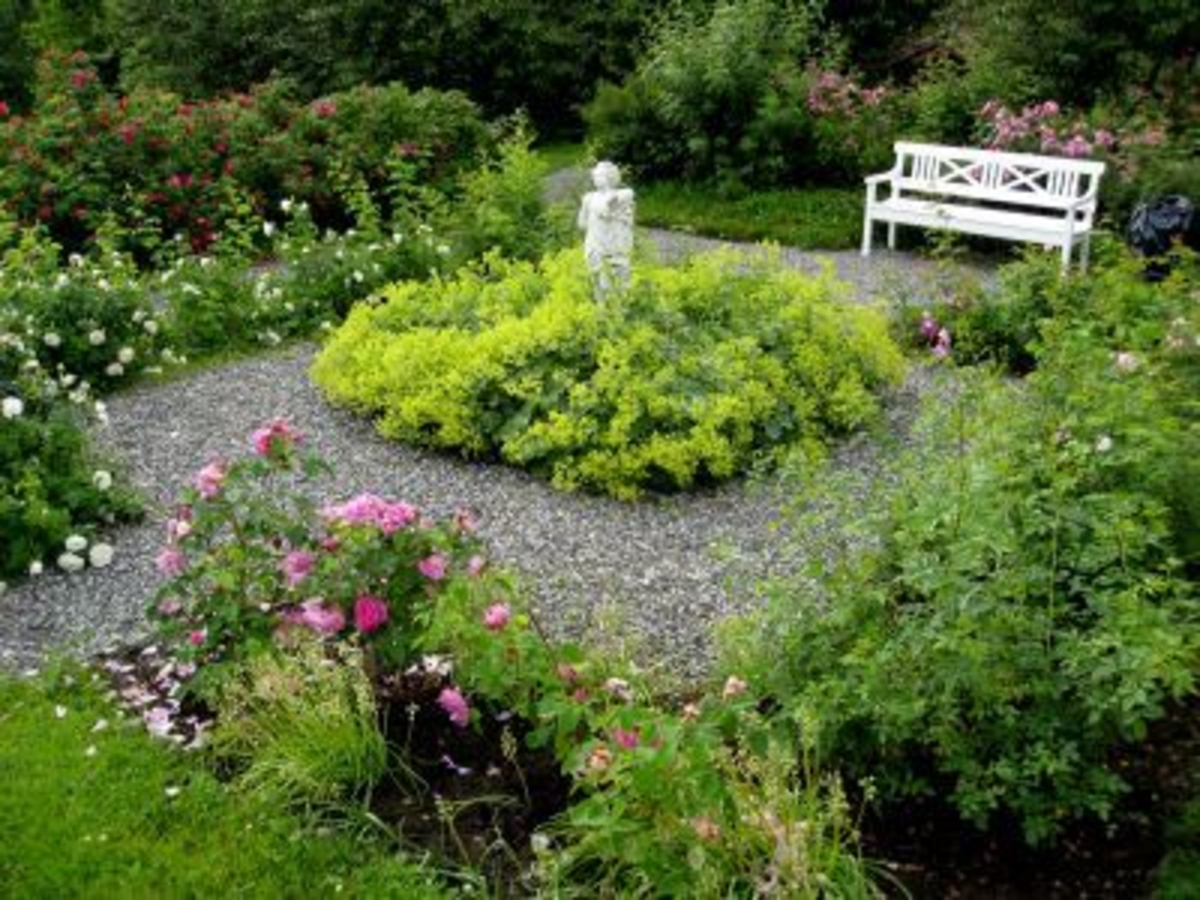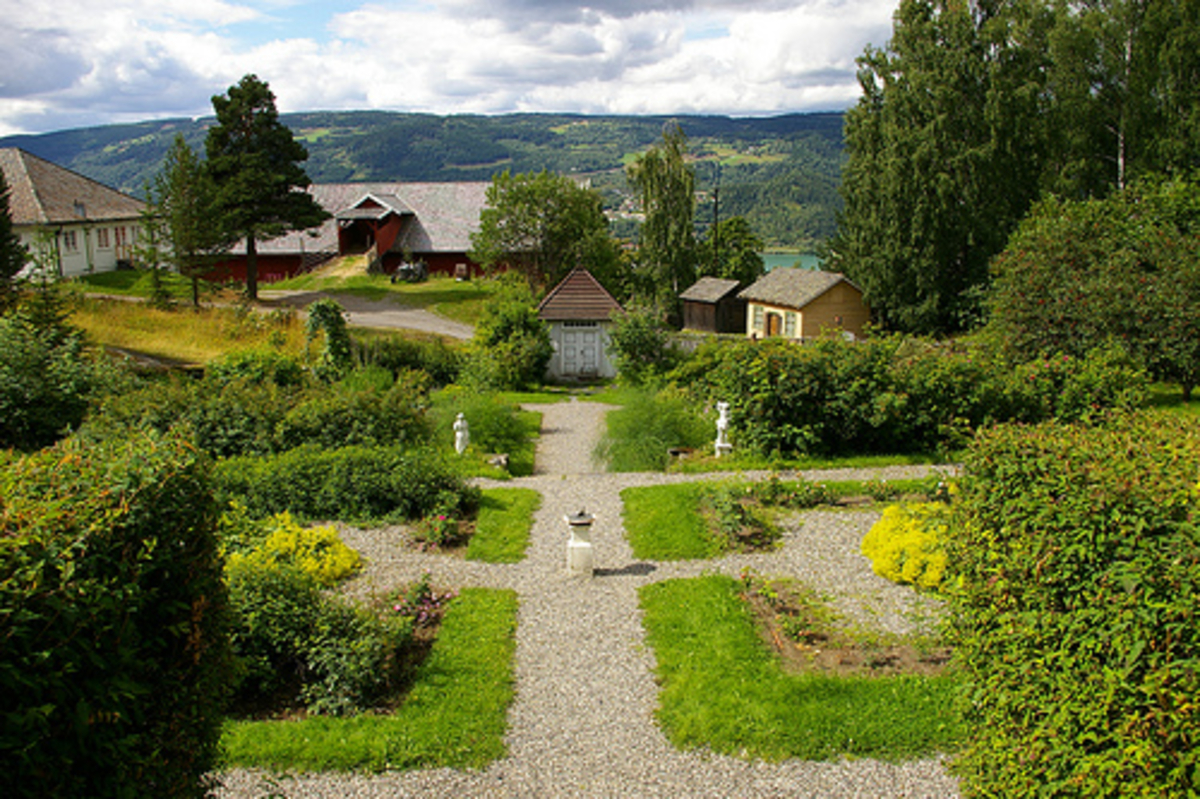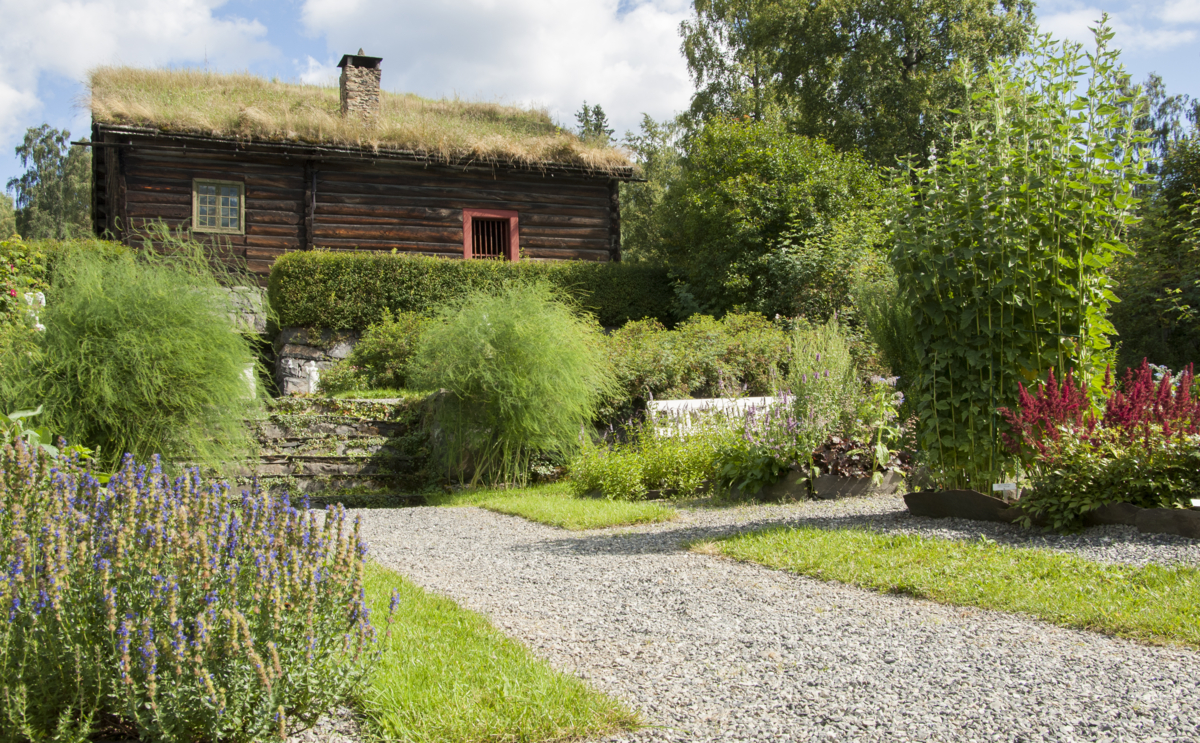 The parsonage garden is a reconstruction of similar gardens which belonged to governor officials in Gudbrandsdalen in the late 18th century. Its model is the terraced garden from the bailiff's property North Lunde in Lillehammer, but with modest features from renaissance gardens in Central Europe. The property had a herb garden as early as in 1770. The parsonage garden at Maihaugen is both a herb garden and a rose garden. In addition there are fruit trees and bushes with berries. The four sculptures depict the four seasons and are castings from the farm of the county court judge – Billerud - at Toten. It is carved from a tree and was put in the garden on special occasions.
The arbour was built at Maihaugen as a copy of the arbour from 1810, that is still to be found at the parsonage in Vågå.
The doll house was moved from Sygard Storvik in Vågå.
The pigeson house was put up in1927 after inspiration from different officials' farms in the 1800's.
The duck house in the northern pond also belongs to the parsonage.
At the 18th and 19th centuries the priests were pioneers, and not just within agriculture and traditional livestock farming. They often held ducks, dows and bees as well. The Dow house and the duck house reflect different food traditions among officials than among farmers.