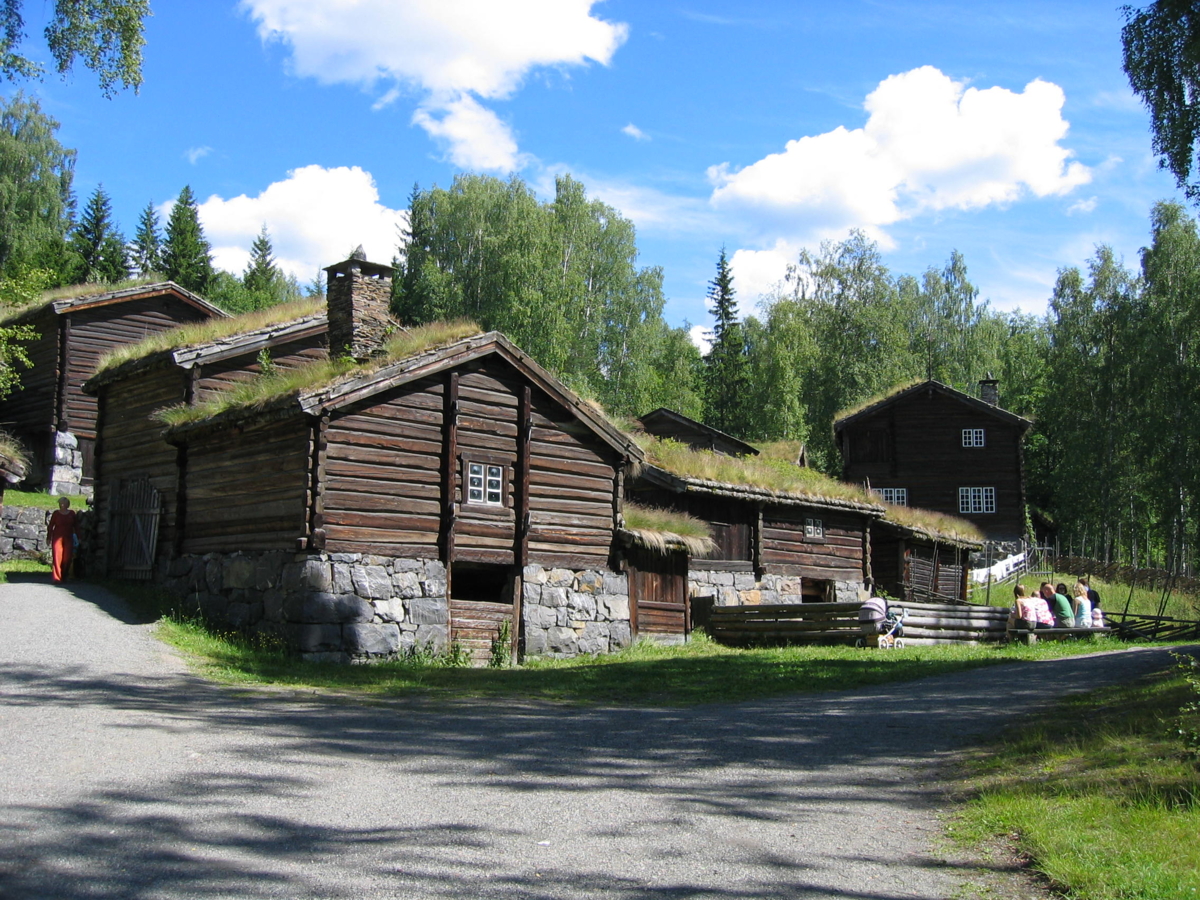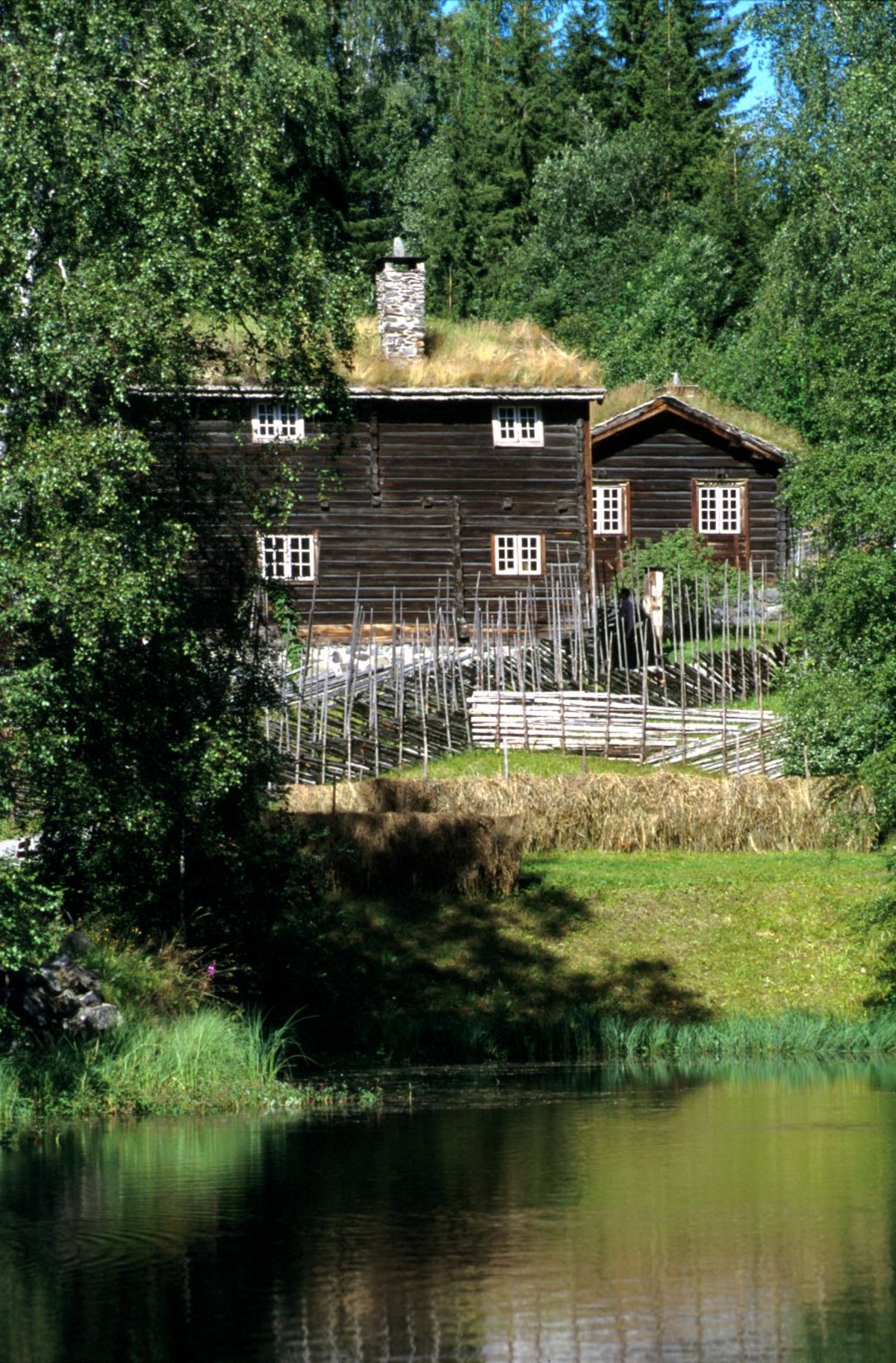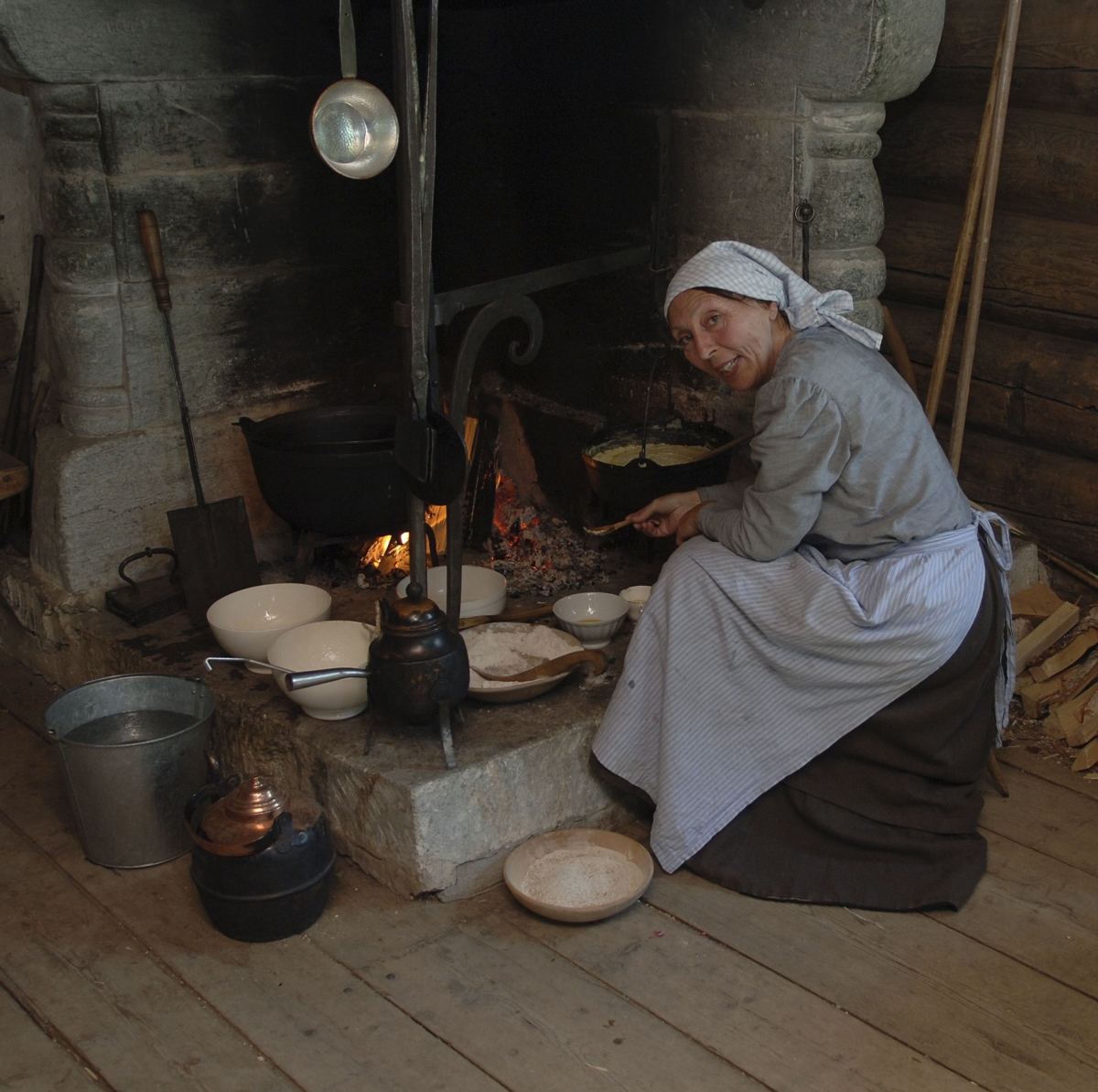 Øygarden from Skjåk is located on the hillside above Bjørnstad. This is a medium sized farm contsisting of 19 separate buildings. Like Bjørnstad the houses are placed around two yards, the inner and the outer yard. The steep terrain has contributed to the location of the yards and made them less evident than at Bjørnstad.
Sommerstua (the summer house), the large farm house at the lowest level of the yard, was built around 1750. Here you can experience farming life from the 1890's.
Vinterstua (the winter house) is a smaller building, where the inhabitants lived during winter, when there were fewer people at the farm. By having smaller rooms to keep warm, they were able to save a lot of wood.
The people at the farm were excellent craftsmen, as can be seen around the farm.
The summer and winter houses both have extraordinary nice wrought iron fittings on the doors, made by the farmer Kristen Rasmussen Øygard.
The furniture in the winter house is made by Rolf Kristensen Øygard (1747-1809); he was a very experienced carpenter, smith and wood carver.
The Kårbygning (housing parents and unmarried siblings) is small and located at the top end of the yard. This was used at one time to house a travelling school teacher. The Stabbur (food store) lies in the middle of the yard and forms the division between the inner and outer yard. Around the outer yard you find the cow shed, stable, byres, barns and hay barns. The bed for the milkmaid is inside the cow shed. She both worked and lived with the animals. In this cow shed they had a manure cellar in order to keep the place cleaner than the older type of byres.
The smithy, the cook-house and the drying rooms are located in the outer yard to avoid fire in the main houses. Open fires were burning in these houses, and this made a fire hazard to these houses and other houses near by on the farm. The mill is located at quite a distance from the farm. This due to the need of having a fast running stream.