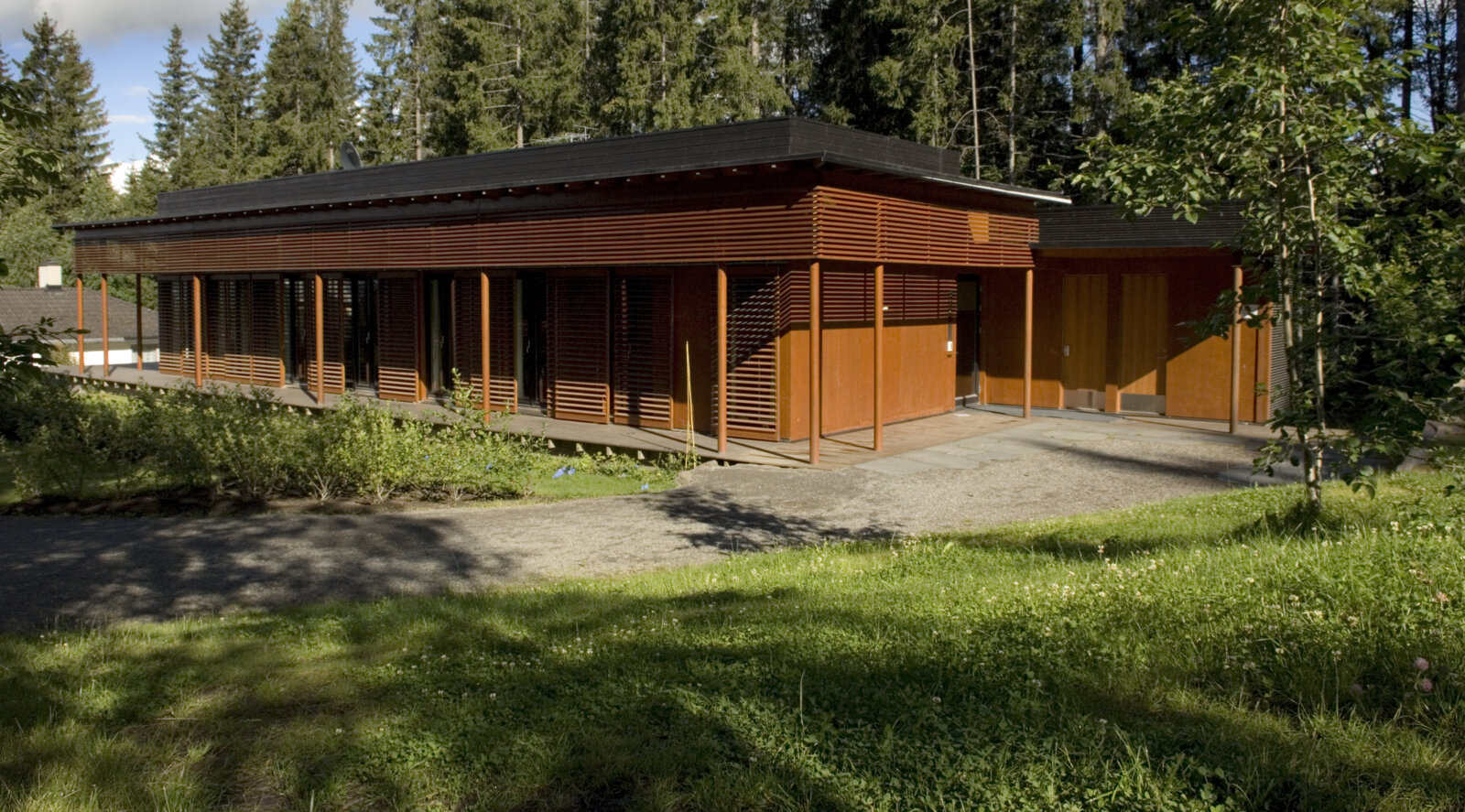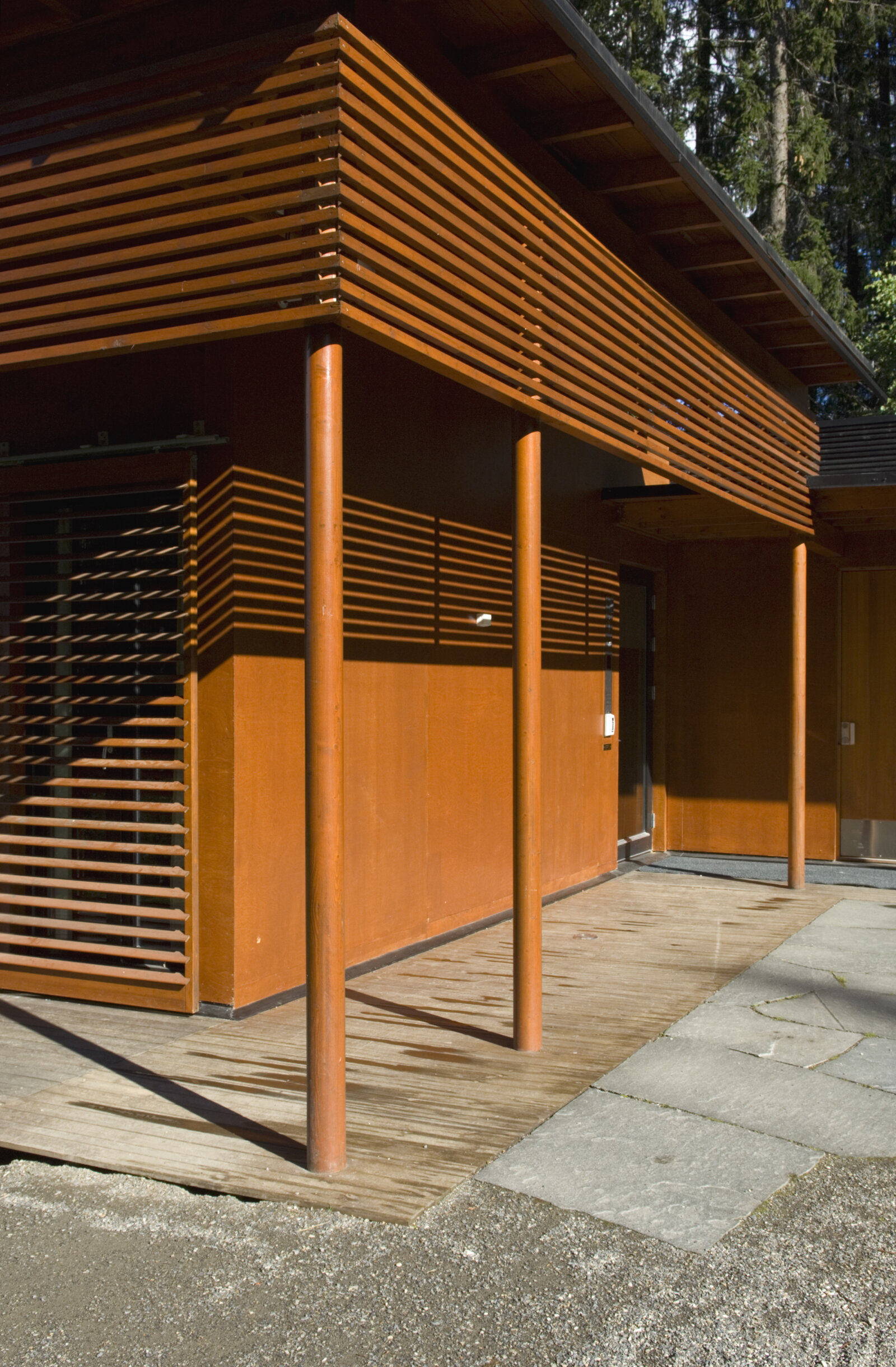 2001 - The house of the future
In 2001, Telenor built a house at Fornebu. This was meant to be futuristic, and was to be used as a laboratory for entertainment technology, communication technology and similar for the home.
Every room is on the same floor. There is a corridor running the length of the house. The technical functions such as bathrooms utility room, kitchen unit and a separate room for multimedia equipment and computers are installed in the northern side of the building. The living quarters are in the southern part of the building. In this area the ceiling is high and there are large windows that let in lots of daylight. The internal walls are not load-bearing. It is therefore easy to change the room divisions as requirements change.
The house of the future's modern design contrasts with the nostalgic detached houses that were presented in the prefabricated house catalogues during the 1990s. The horizontal lines, the simple shape and the use of oiled wood are characteristic of the houses designed by Norwegian architects around the turn of the millennium. The house is designed by Div. A. Architects A/S in Oslo.
The house of the future was a collaboration between Telenor and the Housing Bank.
The house was a laboratory for the development of technology for the home. It was possible to gather researchers with different experience under one roof and find concrete solutions to everyday issues.
The aim of the research was to simplify everyday life in order for people to use more time on the things they wanted to prioritise.