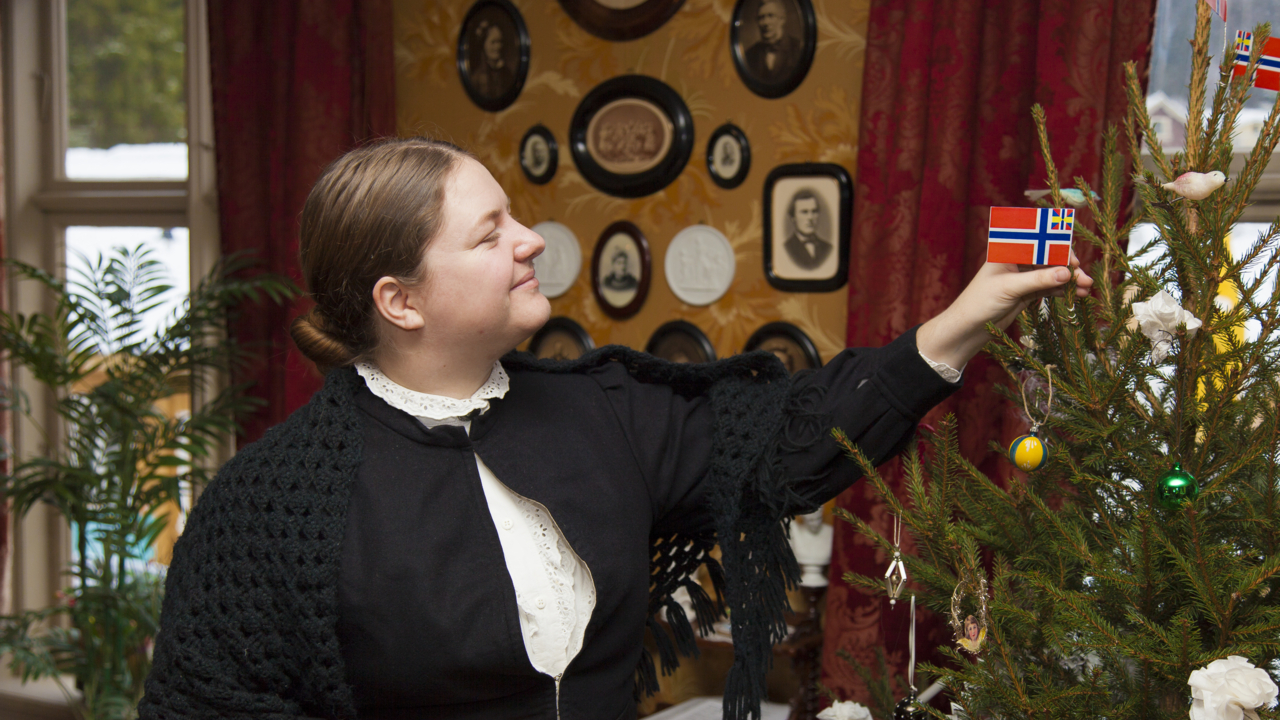 Foto: Audbjørn Rønning / Maihaugen
Maihaugen during the Christmas holidays
During Christmas, there are lights in the windows of the houses at Maihaugen. Would you like to visit?
When: From 11 am–4 pm on 26–30 December
Come on a Christmas visit to Christmas-decorated homes from different eras. Experience the peaceful Christmas atmosphere in Øygarden in the 1890s, join an atmospheric walk to Christmas-decorated houses in The Rural Area or a tour of The Town and The Residential Area. The tours look at how Christmas traditions changed over the course of the 20th century. We promise that you will find the lovely Christmas feeling from the old days.
See also: December at Maihaugen