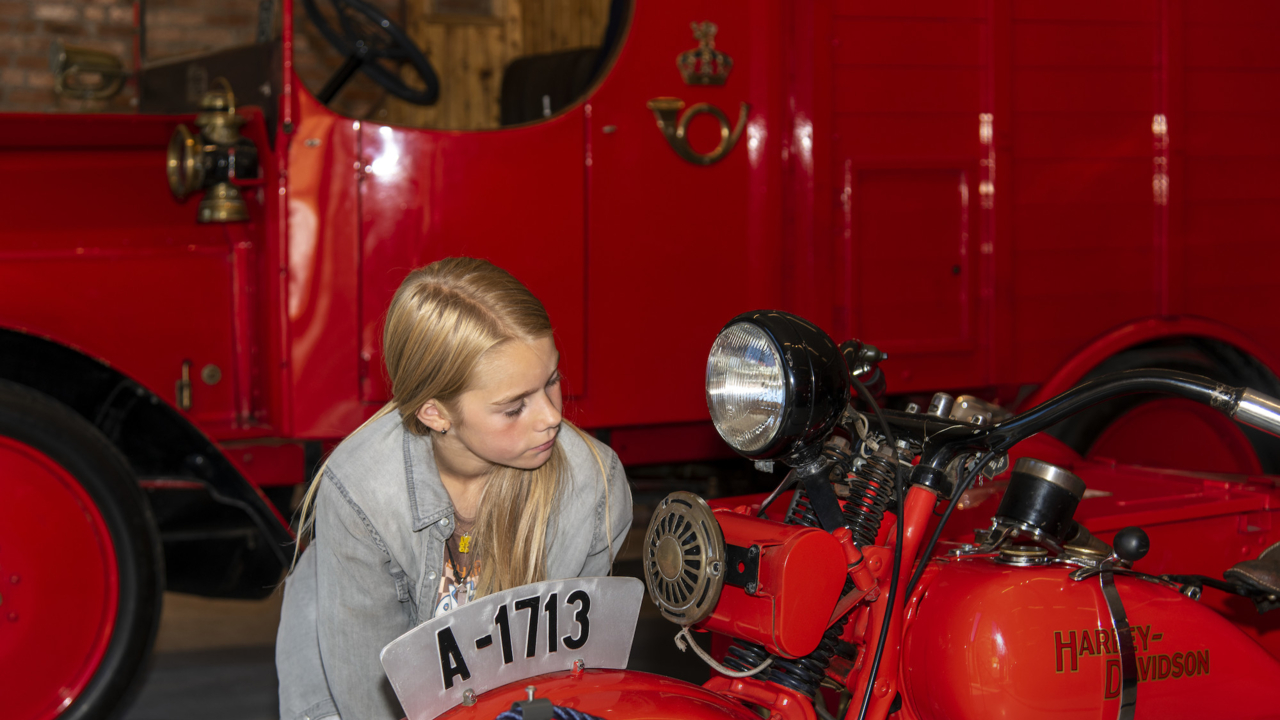 Treasures on Wheels
23 Juni–31 August
All day

In the garage at The Norwegian Postal Museum, you can see many nice vehicles.
You can see different vehicles used by the Post Office and how these have developed over time, from a lorry from 1914 to new and environmentally beneficial vehicles. The Post Office has played an important role in the development of communicative transport in Norway. The transportation of post has been done in most ways, and the link between new means of communication and better post-delivery has been tight.
It has always been of great importance for the Post Office to deliver the mail quickly and safely, and they have quickly adapted to new ways of transportation to save time.
In the Post Office's historical collection of vehicles, you will find Norway's oldest drivable, a Fiat Ter Lorry 1914-model. There is also a very handsome Harley Davidson motorbike 1200 cc. from 1932, en platform tractor used for driving mail on the railway perrons, and a beautiful. Volvo duett 1955-model, en type of van the Post Office possessed a lot of during the 1950s- and the 1960s.
In the collection, there is also a Swedish-produced DAF 44 with the nickname «Tjorven» (from the Swedish TV-series from the 1960s). In recent years, the Post Office in Norway has been concerned with developing new and environmentally beneficial solutions for the future. In the collection, you will find the electric vehicle Paxster and an electric hand trolley, that both are meant to replace traditional driving in cities and densely populated areas
The exhibition of vehicles in the Postal Museum's garage is an experience for vehicle enthusiasts.