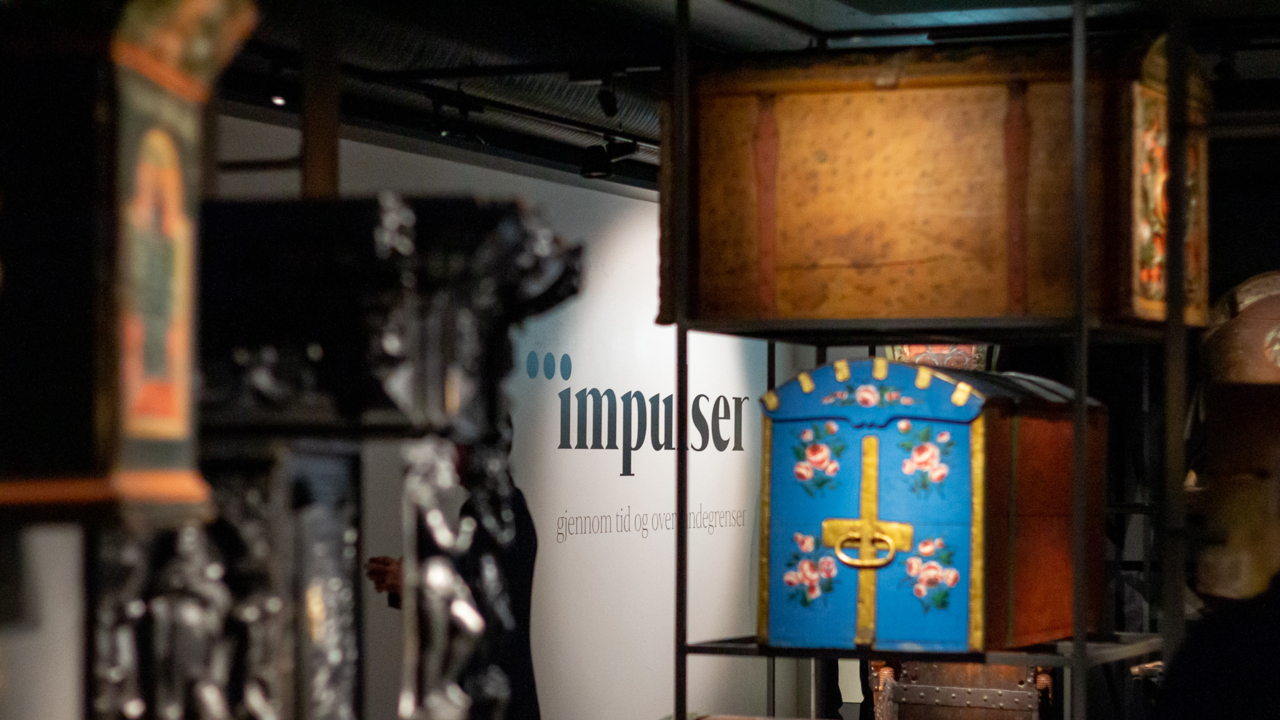 Impulses
All year
Tidspunkt
All day

Maihaugen's new main exhibition, Impulses, contains more than 1000 of the most important objects from the museum collection.
Impulses is a wide-ranging exhibition: from Gudbrandsdalen's folk art of the 1700s to weapons from the Scottish mercenary forces of 1612, from stately sleighs to toy cars, from medieval ecclesiastical art to Lunde furniture from the 1900s, from clothes and tapestries to the world's oldest revolver, and from Madoni's barrel organ to the Moe family's puppet theatre.
These are just a few examples from Maihaugen's rich collection.
See also: Maihaugen's collection in DigitalMuseum.
Influences from around the world
The overarching theme of the exhibition is influences and contact across national borders.
Gudbrandsdalen and Innlandet County have often been characterised as places that have had little contact with the outside world, and where people have experienced few influences from beyond their borders. Maihaugen's collection draws a different picture.
We can see these external influences in both textiles and woodcarvings, for example in the rich acanthus carvings or silk brocades and tartan bodices.
The influences came through either people crossing borders or trade and imports.
They inspired unique artistic expressions in their encounters with craftspeople, interpretation by local artists and thanks to the materials and finances available to them. The region similarly exerted influence through exports of goods and ideas.
New treasures
Many of the treasures on display in the exhibition have not been on show to the public for many years, and some of the objects will be totally new to visitors to the museum.
Impulses covers almost 800 square metres and is a major year-round exhibition at Maihaugen, to the delight of locals and visitors from around the world.
Contributors:
Lillehammer Museums Venner
Sparebankstiftelsen DNB
Sparebank 1 Østlandet
Stiftelsen UNI
Innlandet County Authority
The Norwegian Ministry of Culture