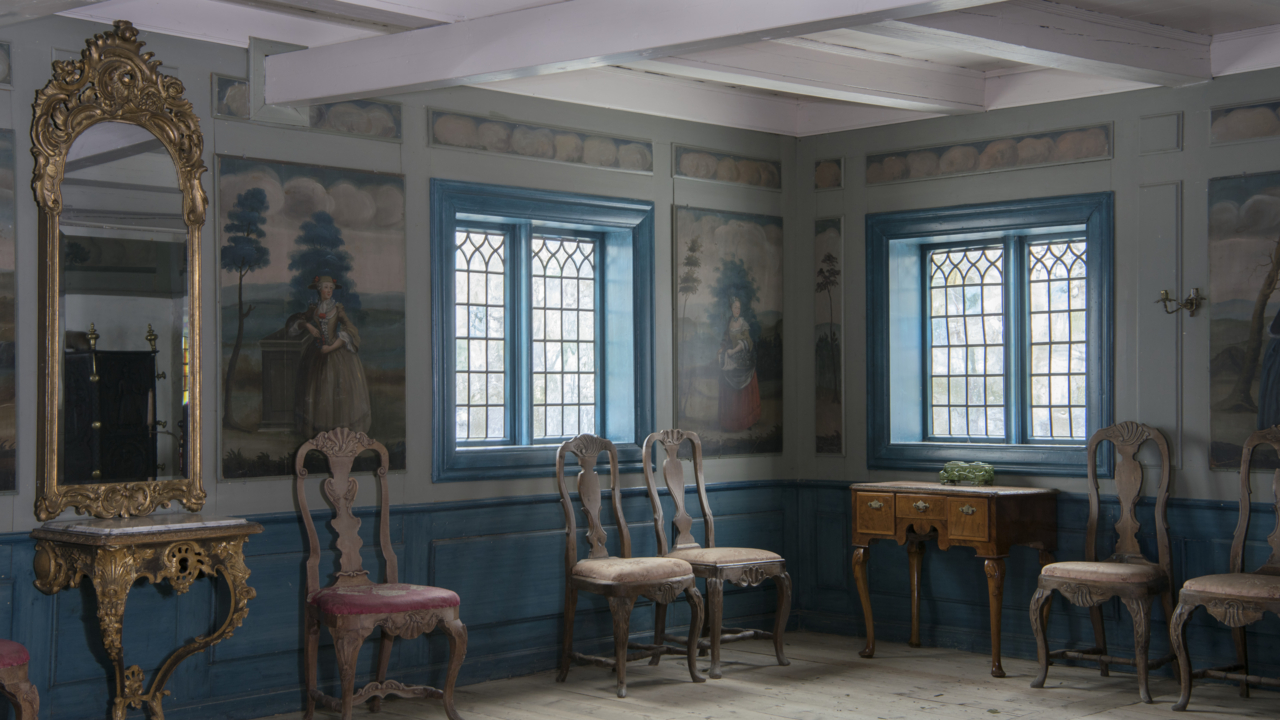 Historical houses with open doors
Fra
1. September
Til
17. October
Tidspunkt
All day

All year you find open doors to several of Maihaugen's historical houses. You can not enter, but may have a peek through the door.
A walk around the open air museum is a travel back in time. Both the Rural collection, the Town and the Residential area have houses with open doors you can look through. Some of them also have audio guides telling about the house and the time period it is from. Some of these houses are listed below.
There are also several open exhibitions in the open air museum.
More activities in the Daily programme calendar.
The Rural collection
Garmo stave church. The church from the 13th century with dragonheads on the roof ridge is one of the museum's main attractions.
Mytting. Beautiful wall paintings and interior from the 1700s.
Skjåktunet. Look into the half-loft house Hjeltar from 1763, where the main room is furnished like a banqueting room with a long table.
The Prison. Hear the story of Martin Pedersen who was charged with post robbery in 1830.
The School. Experience school around 1866.
Bjørnstad. A complete farm from the 1700s with 27 houses.
Øygarden. This farm was deserted after the Black Death. Today the farm appears as it was in the 1890s.
The Town
Hage. A country home for a grocer and his family at the beginning of the 1900s.
The pharmasist's appartment. See how the town bourgeoisie lived around the turn of the century 1900.
Workshops in the Town. The workshops of a photographer and a book binder.
The Residential area
The house from the 1920s. The colorful walls inside in this log building are typical for the 1920s.
The house from the 1940s. A home for nine persons during the Second World War, with surrogate coffee and a pig in the basement.
The house from the 1950s. Post-war optimism with a Mercedes in the garage and language course on the tape recorder.
Play houses. Children's laughter, rocking horse and dolls in the playrooms from 1915 and 1950, among others.
Telephone booth. A gem from the 1930s of functionalism. Here, big and small news were exchanged until the last ring in 2015.