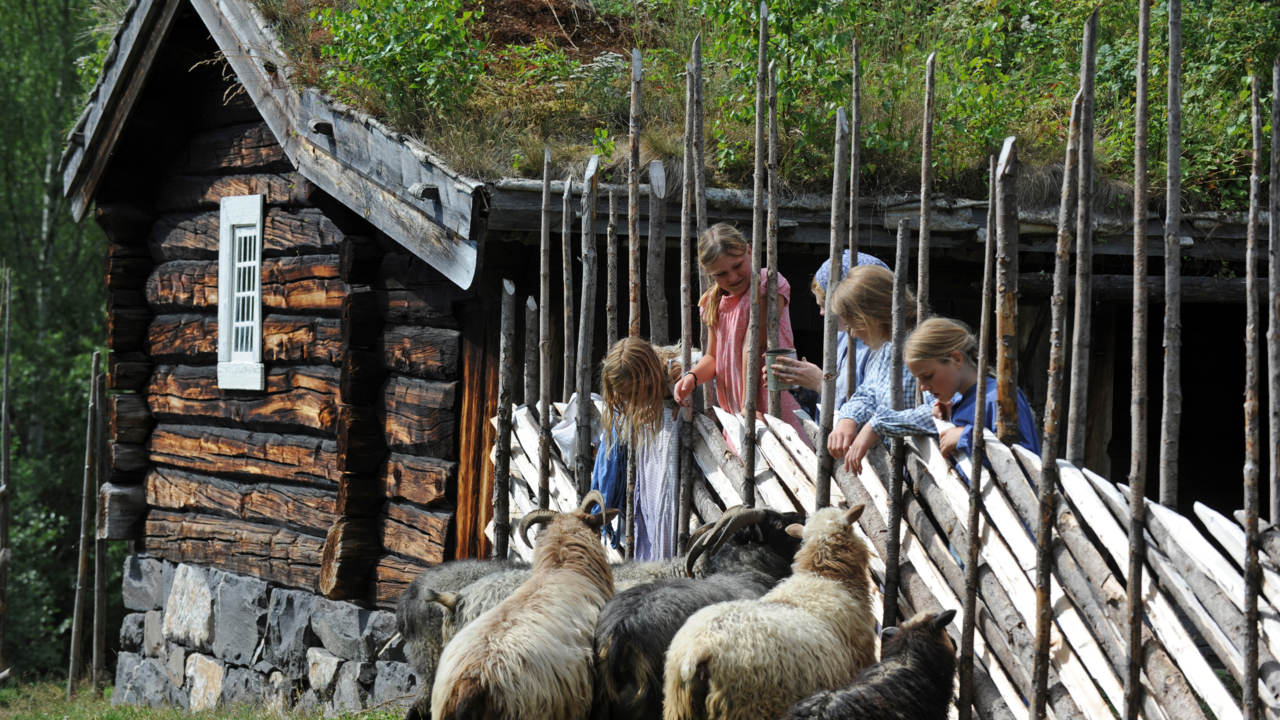 Grazing animals
Every day
Tidspunkt
All day

In the summer you can see Maihaugen's animals out in the fields in the open-air museum.
There are many animals at Maihaugen, lik horse, cows, sheep, hens, pigs and rabbits.
The animals are moved from field to field in the open-air museum in the summer.
The grazing areas are marked at the map you get in the visitor center.
You can also ask there on more information on where to find the different animals the day of your visit.
More activities in the Daily calendar.