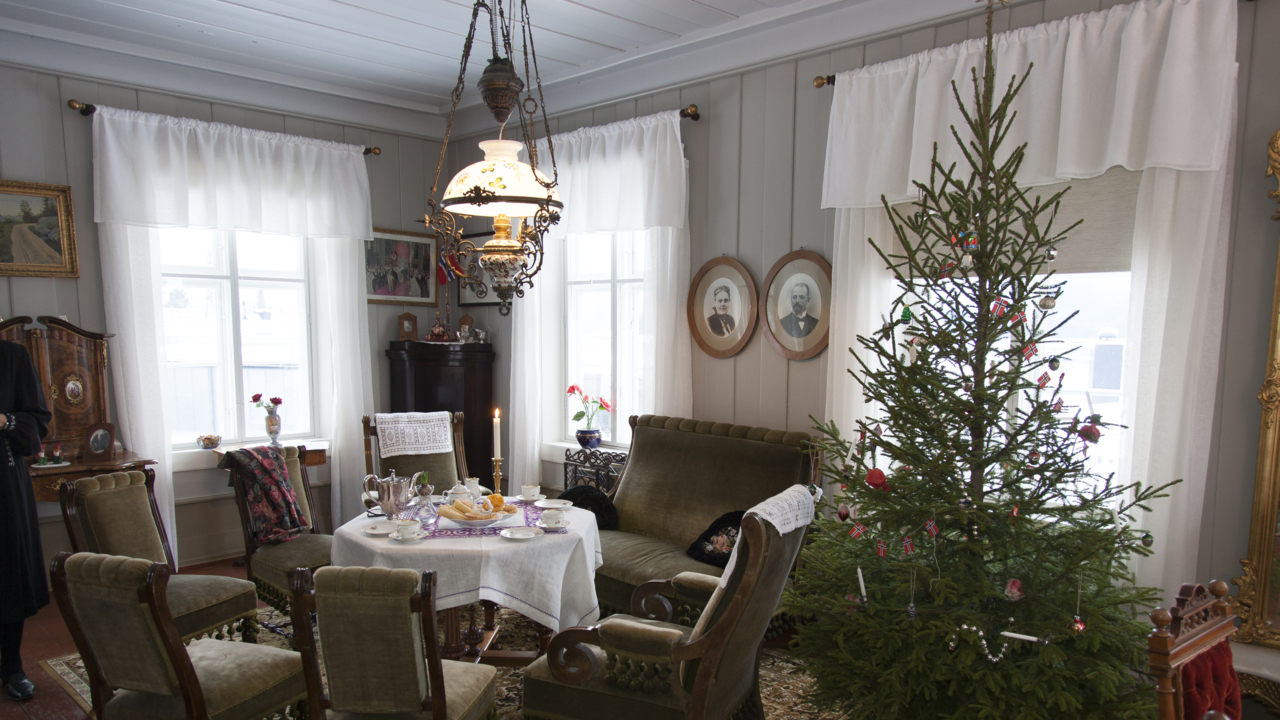 Christmas in historical houses
Fra
27. November
Til
13. January
Tidspunkt
All day

Look through the door into Christmas decorated homes from different times.
All December you may have a peek through the door to Christmas decorated homes in the open air-museum. There is no one at home, but you get the impression that there are only out for a moment.
Mytting. Christmas in the 1780s.
Hage. Christmas in the town around 1918.
The 1920s house. Christmas at Miss Johanne Lunde's in the 1920s.
Queen Sonja's childhood home is not open, but you may look in through the windows at the veranda and see the living room decorated for Christmas as around 1960.
In the Town of the open air-museum, Maihaugen's Christmas street is decorated with garlands in a spruce and lights are shining from the Christmas tree on the square.
Also look through the windows at the cabin Vy, that is decorated for Christmas in a modern way. The ornaments on the Christmas tree are created by various designers and artists for Maihaugen's Christmas tree previous years. You can see this year's version of Maihaugen's Christmas tree in the visitor center, decorated by jewelery artist Sigurd Bronger.
There are also some other historical houses with open doors in the open-air museum.